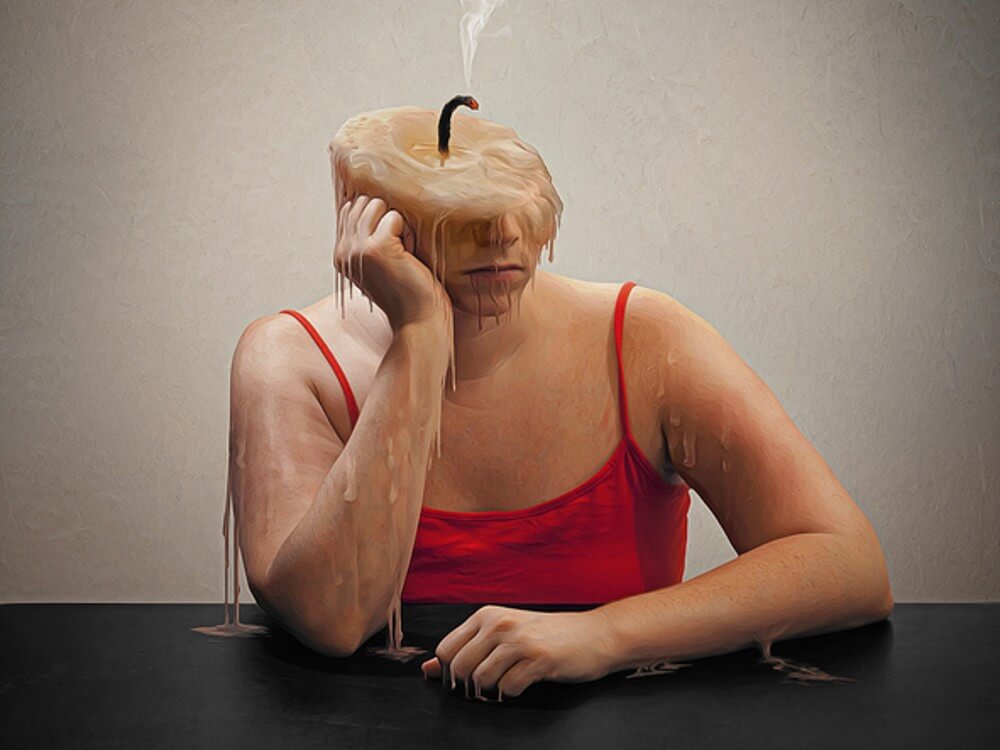 It's very en vogue right now to call out toxic positivity. Toxic positivity is essentially dismissing negative emotions and responding to difficult situations with an overly positive mindset. It is especially prevalent in the teaching profession, with teachers expected to push anything negative or upsetting regarding teaching to the back burner. Toxic positivity in teaching is problematic and should not be the norm.
Toxic Positivity and Teaching
My intention today is for you to see exactly what toxic positivity is and how it works in the teaching profession.
Dear Leader calls for a staff meeting. Things are not going well; state test scores are down, behavior problems are up and parents are unhappy. Dear Leader looks out at you with plaintive eyes and says, "We need to do better."
Then Dear Leader tells a story from their time in teaching and reads a letter from a past student and eyes all around the room brim with tears at the thought of the impact that teachers can have.
"A Great Teacher is Like a Candle"
Next, a PowerPoint slide that says, "A great teacher is like a candle – it consumes itself to light the way for others."
This is a red flag moment.
Dry your tears, stop imagining yourself as the hero who saves a kid's life or the recipient of the lovely thank you letter; you are in real danger and I'm not even kidding.
First, a Human Candle is a commodity that is used up and then disposed of. Do you keep the melted wax or leftover wick once a candle has burned down? No, of course not. It is thrown away, and you will be too.

Second, the role of the Human Candle is to be destroyed by the system. Not only is your destruction sure to happen, but it is also required and your job is to facilitate it in order to "light the way."

Third, your only perceived value is in how bright you shine as you burn up. Should you dare to not burn as brightly as expected, others will outshine you. Then where will you be and what will happen? There's one thing that's for sure: your job is even less secure now.
Toxic Positivity is Harming Teachers
This is how toxic positivity is ruining the lives of our teachers.
Dear Leaders across the country are expecting this destructive level of emotional, physical, and intellectual sacrifice. But why? Because it's what makes the system work. If you can emotionally abuse, gaslight, and manipulate people into working countless hours, and sacrificing their personal lives but most importantly, internalizing the failures of a broken system, you have a perpetual motion machine that runs the system.
You never have to think about fixing that system because for a relatively small economic cost (compared to completely rebuilding the broken system), you keep the wheels turning, the kids babysat, the textbook and standardized test companies in business, and the professional development circuit populated.
But this has to stop. Yesterday.
Setting Emotional Boundaries
In the meantime, teachers must set emotional boundaries. Instead of agreeing with everything pushed on them by admin and saying yes to extra obligation, it's time for teachers to say no.
"No, I can't purchase those class supplies out of my own pocket."
"No, I can't stay until after 6 o'clock to meet with that parent."
"No, I didn't get every paper graded last night."
And I can hear you, as I write this, screaming, "I'll be written up!" or "I'll get a poor evaluation!" or "I'll lose my job!" This is most likely not true; teachers have contracts with rights and responsibilities that are clearly outlined. Human Candles don't use those contracts to set boundaries because deep down we fear Dear Leader won't think we're pretty and bright anymore. And you're right, they won't.
So what's the upside to giving up your "calling" as a Human Candle but staying on as a Teacher? You're free. Free to use your personal days, free to work contracted hours, free to save a majority of the love in your heart for your family, partners, pets or house plants. You can have the time and energy to exercise, take up a hobby, adopt a dog, learn to square dance, and do all the things that Non-Candle Humans get to do. You are no longer a prisoner of Dear Leader's toxic desire to use you to prop up a broken system until you are destroyed by the sheer weight of the task.
If we all did this tomorrow, and we all drew a line in the sand, they would fix the system because it won't work without us.
So carry on, but refuse to burn down.
Teaching with Toxic Positivity
Have you experienced toxic positivity in your time teaching? We'd love to hear your opinions on the matter in the comments below!
If you have a lot on your mind and want to connect with other teachers, head to our Vent forum to share your thoughts in a safe and anonymous space.
Author Bio
Rachel A. is a middle school math teacher who is done with all the toxic positivity in schools.
Teacher Misery is happy to feature guest writers to provide its readers with a well-rounded view of the US educational system. If you are interested in writing a featured article for us, please email us at teachermisery1@gmail.com or fill out the information on our Contact Page.
Attention! Some of the links present in this article may be affiliate links. This means that if you make a purchase through the link, we might generate a small commission (at no extra cost to you!). Additionally, as an Amazon Associate, I earn from qualifying purchases made through the links. All of this revenue goes back into Teacher Misery and the mission of improving it and the lives of teachers everywhere. As always, thank you for all your support! :)))
Subscribe to Teacher Misery
Join the Teacher Misery newsletter and never miss a new post, book release, or teacher secret!