Job Ideas for Former Teachers: Exploring Diverse Career Paths
Either you're a teacher who has decided that it's time to change careers, or you're just examining your options after a particularly hellish day in the classroom, I have lots of ideas for jobs for former teachers. I have ideas for a former teacher where you will use your teaching skills, like writing lesson plans, some for which you won't need to refer to your teaching experience at all, and others that may be a bit of a stretch physically, but are still a viable career path. Some of my job suggestions are silly and just meant to make you laugh, though if you think you can figure out a complex concepts like becoming a mailbox (as suggested by a child), I wish you luck on your new job.
The Usual Jobs for Former Teachers
Former teachers have a ton of transferable skills, and a basic search of jobs for former teachers will suggest being an educational consultant who works with schools, businesses, and other organizations to develop and implement educational programs. This does not have to involve schools at all. I know a teacher who left teaching high school English to train and teach employees at a major cell phone company. You might also be told you can be an educational sales representative, project manager, adult education teacher, customer success manager, sales representative, corporate trainer, or software developer. Former teachers have the communication skills, organizational skills, and patience to handle any of these jobs.
Use Your Teaching Skills
You might consider becoming an instructional designer if you enjoy creating lessons and materials but not necessarily implementing them. Curriculum developers do the same thing on a larger scale. You might consider being a tutor. You can charge as little or as much as you want, and depending on how specialized your subject matter is, you could make a nice amount of cash.
Become the Enemy
If you're like me, you think most professional development trainings are nonsense. But you might consider becoming a professional development specialist who can develop materials and workshops that will actually be useful.
No Training Programs Needed
Former teachers can use their research skills to conduct research on educational topics. They can work in academic settings, government agencies, education companies, or private research organizations. Since you probably got used to begging others for money for classroom supplies, you might consider becoming a fundraiser for nonprofit organizations. You could be an academic advisor since you did plenty of that while teaching, or a corporate trainer, where you'll teach adults for a lot more money.
Trash Talk
If those jobs seem rather bland, you might want to try something completely different. A teacher in New York City with two Master's degrees recently reported that she earns 62K a year. For comparison, the average salary for a sanitation worker in New York is 69K, with the same amount of experience as the teacher (6 years), not including holiday and overtime pay. With the extras thrown in, veteran sanitation workers average more than 80K a year and enjoy full pension and health benefits. One only needs a high school diploma to qualify, which means they have no crippling student loan debt.
I know some people might say that sanitation work is difficult physical labor which most people would not want to do. But I am not joking when I say that handling garbage just might be preferable to being treated like garbage on a daily basis. So yes, it might be nicer to handle people's trash for a higher salary than to be treated like trash.
No Interpersonal Skills Needed
If you don't mind manual labor, you can make a similar salary to teaching by installing and inspecting elevators. You only need a high school diploma and to complete an apprenticeship, and they make an average of 97K. Other jobs that, on average, pay better than teaching (and require only a high school diploma) and drivers' licensing examiners, project managers, casino managers average customs inspectors.
Side Hustle as Main Gig
In the summer, many teachers can be found doing things that do not require a teaching degree, such as working at a summer camp, but if you become a director, you could turn this into a year-round thing. You might also consider babysitting or nannying full-time. Babysitters charge a lot of money per hour these days, and parents would definitely be willing to pay more for an educated, responsible adult who used to be a teacher.
There's An App for That
Many apps now make it possible to have dog or house sitting be your main gig. You set your prices and choose your gigs. Getting paid to chill with dogs? Yes, please. Here are some other side gigs that teachers became so good at they quit their teaching jobs to do it full time: baked goods for special occasions, reselling vintage things on eBay, bartending, driving Uber/Lyft, waitressing in a fancy restaurant, doing professional makeup, photography or DJing for weddings, renting out a room in their house on Airbnb, painting faces at birthday parties, calligraphy, or selling candles, essential oils, nail wraps, dietary supplements, etc. online.
Creative Options
A sommelier is a fancy word meaning "wine person." If you've been teaching for over a few years, you're likely already highly qualified for this job! You would just be in charge of the wine at a restaurant or hotel and give suggestions on pairings and storage. They make between 45K-75K a year, and hey, free wine!
You could actually be a professional bridesmaid/groomsman. A company called "Bridesmaid for Hire" will pay you to walk down the aisle, give pep talks, and even give the maid-of-honor speech at someone's wedding. And you can make 1K per wedding! All those fake smiles we put on during parent conferences will finally pay off!
You might consider being a hot dog vendor. Apparently, people selling hotdogs out of a cart in NYC can make up to 100K a year, so get a cart, some mustard and ketchup, and start slinging some dogs!
How about being a BINGO manager If you've played BINGO with your students over the years, I'm sure you're more than qualified for this casino job. And they make an average of $108K a year!
As a teacher, you've probably cleaned up your fair share of bodily fluids (especially teachers of elementary and younger!), so cleaning up a crime scene should be no big deal. After an investigation is over, someone needs to come in and clean up all the yucky stuff. Apparently the grosser the mess, the more it pays. You can make up to $300K a year!

Old-Timey Suggestions
In 1898, a woman named Effie Merriman published a book called How Women May Earn Money, and it has some very interesting suggestions that teachers could easily turn into a full-time thing. Some of her ideas include "peddling" items such as nuts, baked beans, birds, dirt by the bushel, mushrooms, pigeons, popcorn, and small fruits. She also talks about making things to sell, like bedding, chair bottoms, candy, pickled vegetables, cheese, underwear, soap, and taxidermy.
There are also positions such as bicycle maid, funeral inspector, professional duster, storyteller, swine raiser, toilet counselor, and director of a "private home for the insane," which sound absolutely fascinating!

Dream Jobs
Some other jobs that sound pretty doable include "bed warmer." Apparently, some rich people hate the idea of getting into a cold bed and will pay you to warm it up for them. Not only does this involve my favorite activity (being in bed), it can pay six figures!
You could also be an "Online Dating Profile Ghostwriter." This gig involves helping unappealing people appear more appealing in their dating bios, and you can charge exorbitant rates for it!
You might consider becoming a "Master Marijuana Extractor." This job involves processing weed to make edibles and oils. You can make up to 84K a year, plus it's totally acceptable to be high on the job!
Another possibility is to be a "Professional Sad Person." (Theatre teachers, this one's for you!) If you are especially good at pretending to be sad, people will hire you to sit at a funeral and be sad and cry and stuff. And you can charge big bucks for this!
For Real?
Some other job titles that sound fake but are real are baby goat snuggler, emoji translator, cuddle party facilitator, ostrich babysitter, Netflix viewer, human scarecrow, gold ball retriever, and pet food taster.
What The Kids Suggest
And if you're looking for a job that's likely impossible, here are some suggestions from elementary school kids: evil scientist, dinosaur, unicorn, washing machine, ninja chef, "customer who buys soup and eats it at home," goat, egg cooker, mailbox, Barbie, taco, cup, and vampire.
Former Teachers Can Do Anything!
In all seriousness, the amount of difficult tasks teachers juggle daily is off the charts. We are used to doing at least five tasks at once while making important decisions on very little sleep. We are capable of doing pretty much anything, so if you see a job description that you are necessarily qualified for but know you could do a great job, apply anyway! Convince them! You won't believe what might happen.
Training Program for Former Teachers
For step-by-step support with your transition out of the classroom, check out The Teacher Career Coach Course. Join thousands of teachers as you take your first steps into a new career.
Still unsure about quitting teaching? Check out this post about The Guilt and Stigma of Leaving Teaching on ways to overcome those negative emotions.
Jane Morris, Author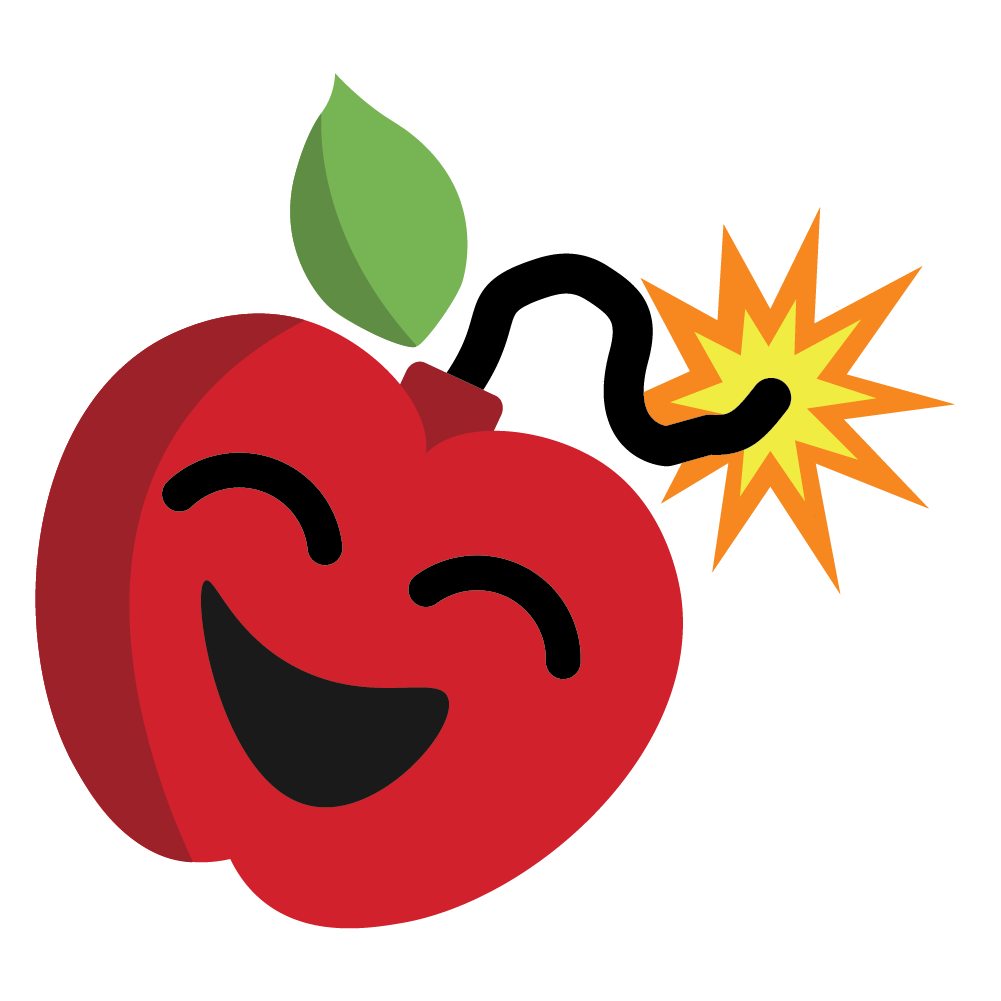 Jane Morris is the pen name of a teacher who would really like to tell you more about herself but is afraid she'll lose her job. Jane has taught English for over 15 years in a major American city. She received her B.A. in English and Secondary Education from a well-known university and her M.A. in writing from an even fancier (more expensive) university. As a professional queen of commiseration turned published author, Jane's foremost passion in life is to make people laugh.
She has written several highly acclaimed books unpacking the reality of teaching and life inside the school system. You can view her full library of works here.
Attention! Some of the links present in this article may be affiliate links. This means that if you make a purchase through the link, we might generate a small commission (at no extra cost to you!). Additionally, as an Amazon Associate, I earn from qualifying purchases made through the links. All of this revenue goes back into Teacher Misery and the mission of improving it and the lives of teachers everywhere. As always, thank you for all your support! :)))
Subscribe to Teacher Misery
Join the Teacher Misery newsletter and never miss a new post, book release, or teacher secret!