How to Write a Teacher Resignation Letter
You've had it with being a teacher. You're done. Maybe you'll try another school or district, or perhaps you never want to be within fifty miles of a school again. Both are understandable. You will need to write an official letter of resignation to turn in to HR to let them know you won't be coming back. Depending on a few factors, this can be as simple or complex as you want it to be. Let me show you how to write a teacher letter of resignation.
Factor #1 Will you need a recommendation from anyone at this school?
If you might need a recommendation in the future, keep your letter short, mostly respectful, and avoid dumping all the real reasons you want to leave. You are also supposed to give at least two weeks' notice (or whatever is in your contract, which might be way longer than that), and it is considered a courtesy to let your supervisor know in person before you send the letter. So, if you can stomach letting the principal know in person that you're leaving and waiting this out for at least two weeks, you want those weeks to be somewhat low-stress. Keep that in mind before you trauma dump in this letter. This only matters if you will ever need to acknowledge that you worked at this place in the future and possibly need a recommendation from them.
If this is the case, grit your teeth and try one of these openers:
This letter/email is to formally notify you that I am resigning from my position as ________at _______ school. My last day will be two weeks from today on ________.
Please accept this letter as formal notification that I am resigning from my position as a __________ at _________ school. My last day will be ______________.
I'm writing to give my formal notice that I'll be leaving my role as _____________for____________ school district on ___________ (date).
If you will leave at the end of the year, then use this: effective upon the completion of my contract for the 2023-2024 school year
Next, experts recommend thanking them for the opportunity they provided. I am going to go ahead and assume you are leaving because this opportunity turned into a downright nightmare, but again, if you might need to reference this job in the future, consider this bit of BS next. (And honestly, there probably was at least something that you appreciate about the job, if it was a few of the kids or one coworker. Try to focus on that.) Here is an example:
Thank you so much for the opportunity to work here for the past ________ (amount of time). I've enjoyed getting to know _______ (someone? anyone?). I'm excited to take my experiences at ______ school with me as I pursue the next step of my career (or a career change).
Lastly, you are supposed to assure these people that you won't be a total dumpster fire or make their lives miserable during the next two weeks. Maybe try one of these:
I'll do everything possible to wrap up my duties and help any team members who will be taking over for me during the next two weeks. Please let me know if there's anything else I can do to help during this transition.
Please let me know if I can be of any assistance during this transition.
I will do what I can to ensure a smooth wrap-up of my duties.
Now choose a fake-ass closing:
Sincerely
Thank You
Thank you for your understanding
Factor #2 You're not trying to burn this bridge completely.
But you feel you have to take this opportunity to give a brief description of what went wrong for you and how they can improve things for the next teacher they rope into your position.
In this case, start with one of the respectful openers from above, and thank them for the opportunity to serve their students or community or something cute like that. Then transition to a brief, seemingly polite few comments on the trauma you just endured. Here are some examples:
One of my greatest concerns has been…
I am disappointed by…
Recent practices/policies such as _______have left me deeply worried…
Now add the part about a smooth transition, and you're done. Here is an excellent example of a respectful and heartfelt teacher resignation letter that strikes a good balance between not throwing the school completely under the bus but still making some strong points:
"It is with a heavy heart that I write to formally tender my resignation from my position as a teacher and coach at ____ Public Schools, effective upon the completion of my contract for 2022-2023. Please accept this letter as my official notice.
Over the past 14 years, it has been both an honor and a privilege to be part of the esteemed educational community at _____ school. During my tenure, I have witnessed the dedication and hard work of my colleagues, as well as the boundless potential of our students. It is their growth and success that have always been at the core of my passion for teaching.
However, recent developments and practices within the school system have left me deeply disappointed and concerned. Despite my utmost efforts to advocate for positive change, I have witnessed a growing disregard for the well-being of our students and staff, especially those who identify as LGBTQ+. In addition, our school system's administrators are allowing local politicians to inform their decisions to the detriment of their students and staff. These practices, in my opinion, do not align with the values I hold dear as an educator.
While my decision to resign has not been easy, it is driven by a sense of personal dignity and duty to protect the best interests of our students and the principles of fairness and justice. I firmly believe that education should foster an inclusive and equitable environment that empowers every student to reach their full potential. It is my intention, post-resignation, to continue my work to address these systematic issues and ensure a brighter future for all students."
Factor #3 Let's Burn This Bridge, Baby! I'm Done!
If you vomited a little in your mouth when reading the suggestions above, you might be ready to burn this bridge. This means you're sure you won't need a reference from anyone in this school district, and you really need to let them know what's on your mind. Just remember this: the longer and crazier it is, the less likely they are to read it.
If you just need to get it off your chest, by all means! But if you have some solid points you're trying to make, consider keeping it short and not a total rant.
Here are some possibilities:
For the last several years, I've struggled to work for the best interests of all my students in the face of an administration that seems resolute in undermining teachers and working against the needs of the children, including:
Repeated attempts to eliminate teachers' state-mandated planning and preparation periods in favor of administrative meetings that use the valuable time that ought to be spent developing
engaging lessons for the students.
Endless micromanagement and busy work diminish teachers' ability to address the needs of each student individually flexibly.
Lack of support for teachers in dealing with disruptive, violent, and otherwise inappropriate behaviors of some students, resulting in a loss of value for most of the class.
There is no clear behavior management system. When teachers ask for an explanation of the "steps" they are supposed to follow when dealing with extreme behaviors, we are unable to get one. This specific issue has led to ______________________.
There are some systematic issues concerning safety that are extremely concerning such as:
Student behavior being out of control (mental health issues, violence, vaping, swearing).
Students are often abusive to staff, and when reported, our reality is denied.
Substitutes are thrown into situations without support or direction on how to handle difficult students.
There are many concerning things done been the administration that I have witnessed during my tenure here, such as…
altering of students' grades
lying about data
manipulation of student IEPs
If you want to take aim at a particular administrator, here are some suggestions:
Unfortunately, I can no longer remain a highly effective teacher without an administrator to not only lead me but to support their staff. In the past, I have stood by and watched while _____ lied/refused to/allowed/ignored/refused/undermined…
Instead of unification, they have created a division by…
Their lack of concern for staff and students is blatantly obvious in their refusal to lead by example and their continuous habit of passing responsibilities onto others.
They have allowed students to bully teachers and support staff without any repercussions.
They have failed to support the teachers in their attempts to improve and control behavior.
They support systemic issues of nepotism by promoting the well-connected, regardless of how poorly they perform or behave, instead of keeping and supporting those who are principled, competent, and visionary and whose work stands on its own merit.
Too many of the brightest and best faculty members have been sabotaged, let go, or bullied out to make room for the advancement of someone who is far less competent but more compliant.
I find it nothing short of tragic that a handful of people in power continually, consistently, and predictably choose to take care of themselves and their own instead of looking to our collective future and delivering the best education possible to all of our children.
I speak for many of my colleagues who sadly must remain silent on these issues so as not to face retaliation and jeopardize their own careers.
Overall, your resignation letter is really only meant to be a formal announcement of your intent to leave your job and when you plan on leaving for good. Think carefully before you unload your feelings into this letter, though I completely relate to it and have done it myself! You might want to write those things down and send them to me to publish instead!
If you're struggling with mixed feelings about leaving teaching, you would probably relate to this post quite a bit.
Jane Morris, Author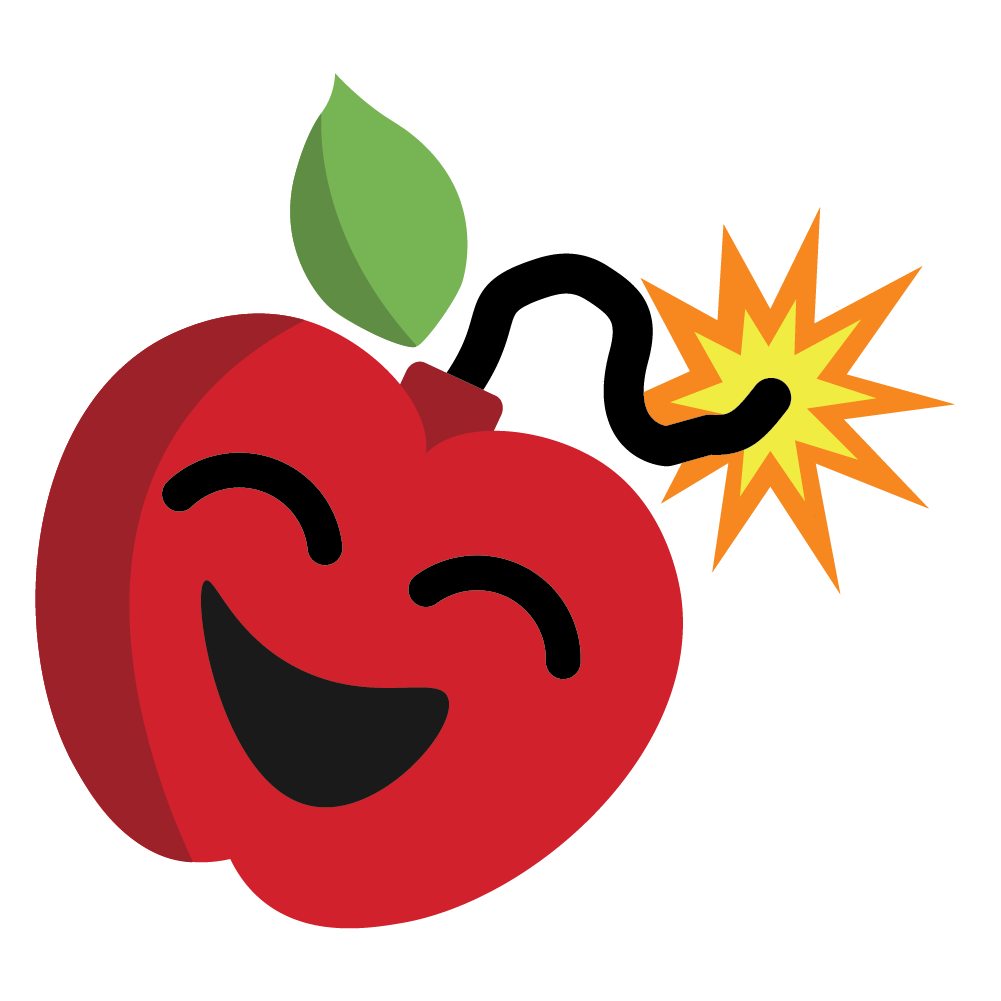 Jane Morris is the pen name of a teacher who would really like to tell you more about herself but is afraid she'll lose her job. Jane has taught English for over 15 years in a major American city. She received her B.A. in English and Secondary Education from a well-known university and her M.A. in writing from an even fancier (more expensive) university. As a professional queen of commiseration turned published author, Jane's foremost passion in life is to make people laugh.
She has written several highly acclaimed books unpacking the reality of teaching and life inside the school system. You can view her full library of works here.
Attention! Some of the links present in this article may be affiliate links. This means that if you make a purchase through the link, we might generate a small commission (at no extra cost to you!). Additionally, as an Amazon Associate, I earn from qualifying purchases made through the links. All of this revenue goes back into Teacher Misery and the mission of improving it and the lives of teachers everywhere. As always, thank you for all your support! :)))
Subscribe to Teacher Misery
Join the Teacher Misery newsletter and never miss a new post, book release, or teacher secret!